VeggieDog – Vegetarian Dog Food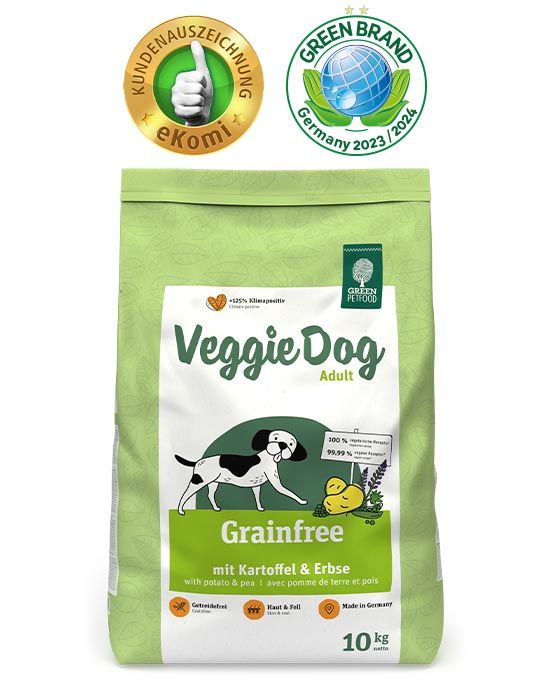 VeggieDog
Grainfree Adult
with potato & pea
from 6.49 €
GO TO PRODUCT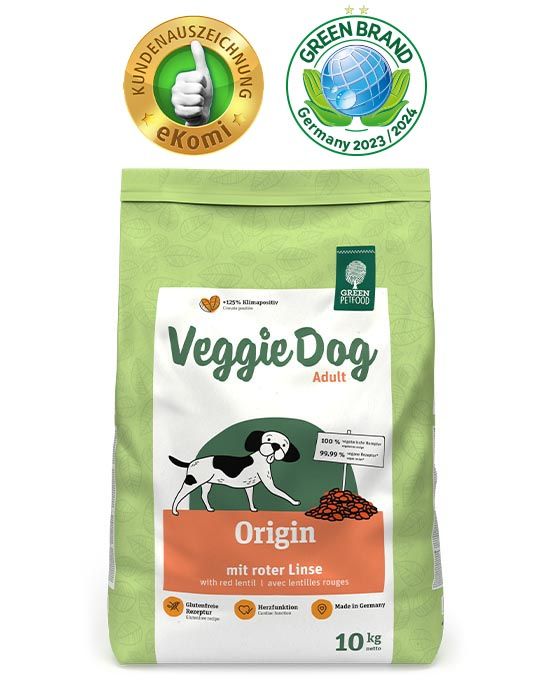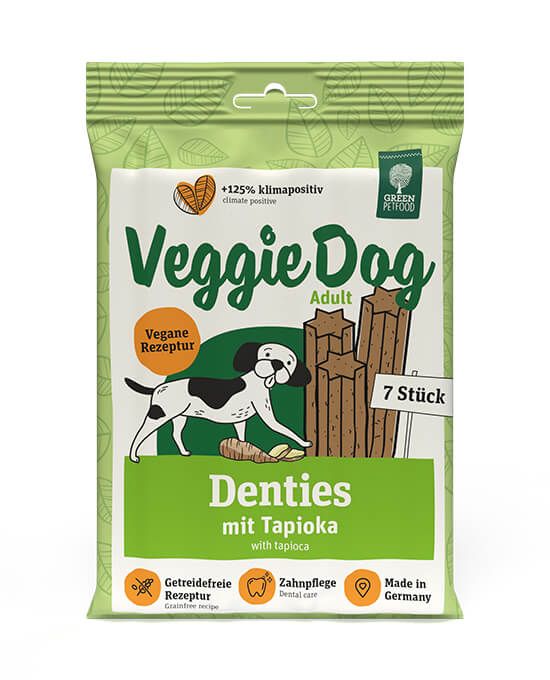 Happily meat-free with VeggieDog!
Vegetarian dog food? That's right! Green Petfood is dispelling the myth that dogs are still somehow wolves. After all, over the course of the centuries that dogs have lived with humans, they've not only changed on the outside. Our modern mutts are perfectably capable of following a plant-based diet! Of course our dogs still need protein, but this doesn't have to come from animal sources.
We have the alternative: our dry dog food
VeggieDog Grainfree
and
VeggieDog Origin
give your dog everything it needs. What's more, they rely on a
grain-free or gluten-free super premium recipe
full of vital ingredients. As with all of our products, we have designed our vegetarian menus alongside nutritionists in accordance with international nutritional standards so that your adult dog is properly taken care of.
VeggieDog Grainfree provides your dog with valuable amino acids thanks to peas and potatoes serving as sources of protein and carbohydrates. Tasty herbs and wild fruit also feature in the vegetarian menu for dogs. For VeggieDog Origin we use red lentils, which provide your dog with important amino acids. Taurine and L-Carnitine in turn also support the proper functioning of your four-legged friend's heart.
So you can see - our vegatarian dog foods offer everything your pooch could hope for and more! That's because our VeggieDog is also wonderfully suited as a meat-free dry food for pets with allergies. At the same time, you'll be doing something good for our environment and making the world a little bit greener, day by day, bowl by bowl. A pretty good deal, right?
Thanks to VeggieDog, I can even feed my pet, Findus, on a vegetarian diet.
Anna H.