Green Petfood - what our customers say about us
Would you like to know what other people think of our delicious Green Petfood? Find out here:
What other people are saying about VeggieDog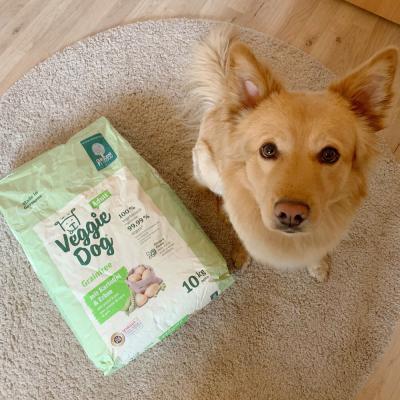 Michaela with Odi from Magdeburg
"Because I live a cruelty-free, sustainable, and environmentally-friendly life, my dog's environmental paw print should also be as small as possible. Thanks to Green Petfood and its VeggieDog food, Odi is perfectly nourished and can enjoy his life to the full. I also know that I can stand behind the products that my dog receives and deserves, with a good conscience. And the best thing of all? He loves the taste - HURRAH!"
What other people are saying about FarmDog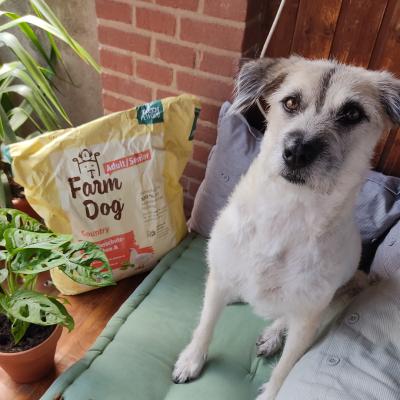 Jessi with Greta from Münster
"When we got Greta, I found myself - as a committed vegetarian - confronted by a completely new challenge: from the outset I knew that I didn't want to feed Greta a meat-free diet, but I needed to find a way to reconcile this with my conscience. Alongside the welfare of all creatures, the ecological footprint created by me and my dog is also very important to me. For us, FarmDog is a solution that ticks all the boxes."
What other people are saying about InsectDog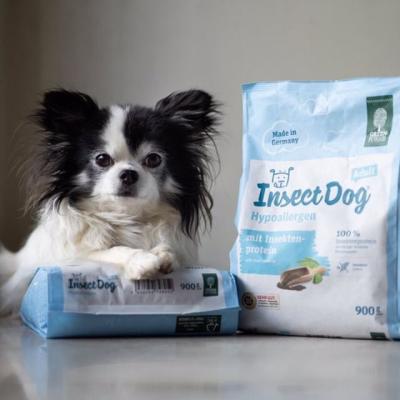 Agnes with Louis from Jülich
"Louis is highly sensitive to allergies. He was always scratching and his fur was dull and falling out in clumps. Since receiving InsectDog as his main food and VeggieDog as treats, we haven't had any more problems with his allergies and Louis feels as happy as Larry again."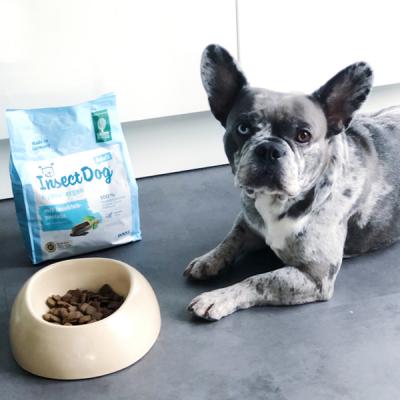 Alina - with Akita - from Uedem
"I have now been feeding Akira with InsectDog Hypoallergenic for several months. She has no skin problems whatsoever, no rashes, no itching, no bare patches and no problems with stomach pain, diarrhoea or constipation. I am really delighted, and 100% impressed! As is my sensitive little four-legged friend."
Would you like to leave feedback, too?