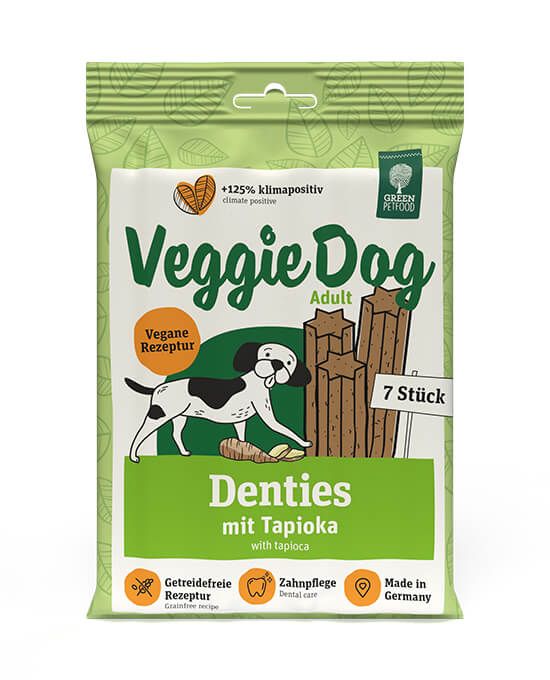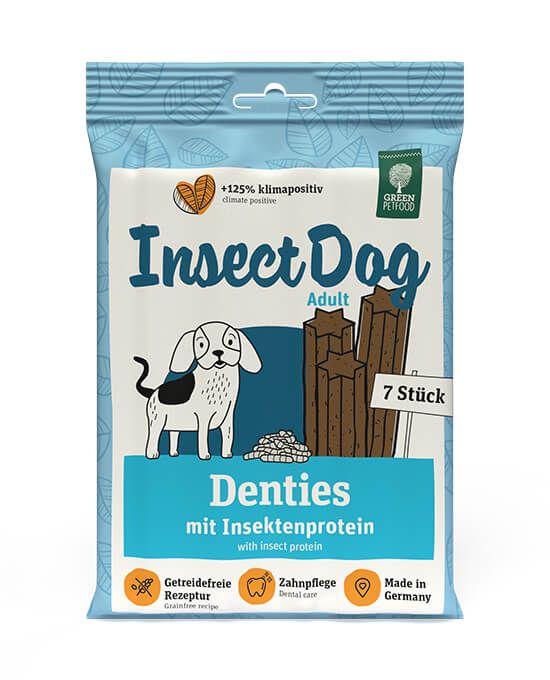 InsectDog Denties
Dental Sticks
with insect protein
2.79 €
GO TO PRODUCT
Save the world & your pet's teeth: with Green Petfood Denties!
With the new Denties from Green Petfood, you are helping the planet — and protecting your dog's teeth! The green superhero dog chew has a star-shaped design that promotes chewing and contains cellulose to offer excellent support for everyday dental hygiene — gum massage included!  This sustainable dental care snack with alternative plant-based protein sources or insects is not just climate neutral but actually 125 % climate positive. Thanks to a long-term forest conservation project in Tanzania, Green Petfood is able to offset 25 % more CO2 than it creates. Grain-free Denties were developed in Germany in conjunction with nutritionists and naturally contain only the very finest ingredients.
Become part of the community!
Follow our social media channels for the latest updates: