Green Petfood - sustainable dog food with added value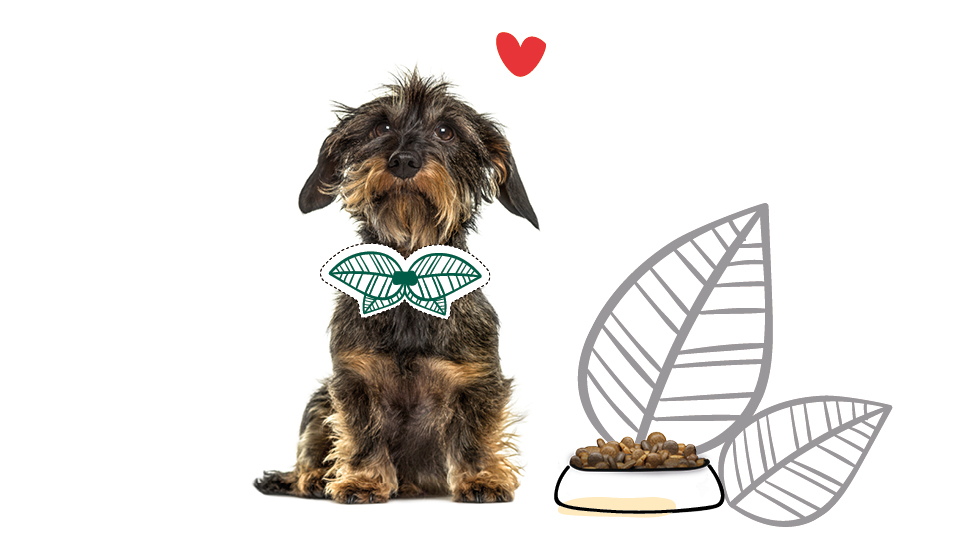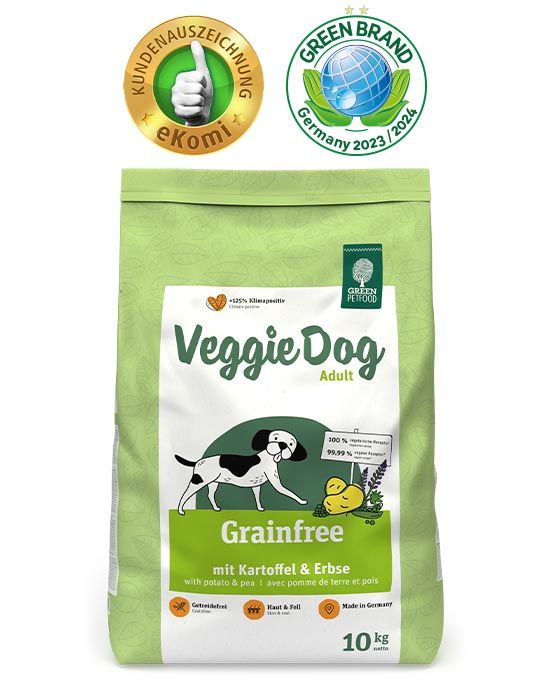 VeggieDog
Grainfree Adult
with potato & pea
from 6.49 €
GO TO PRODUCT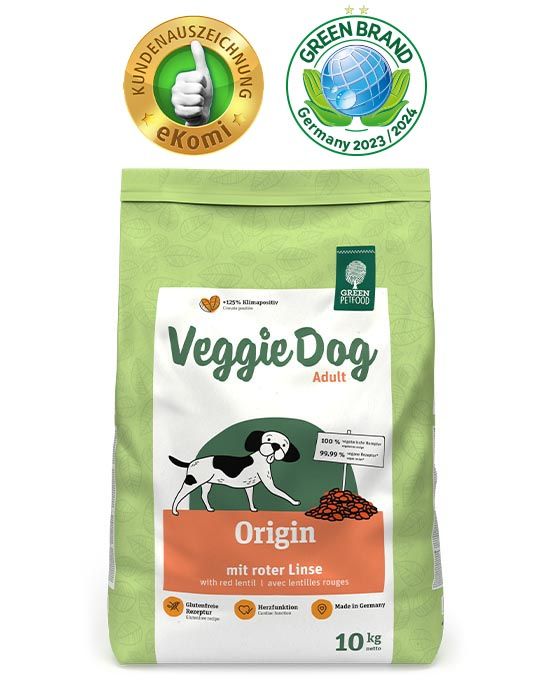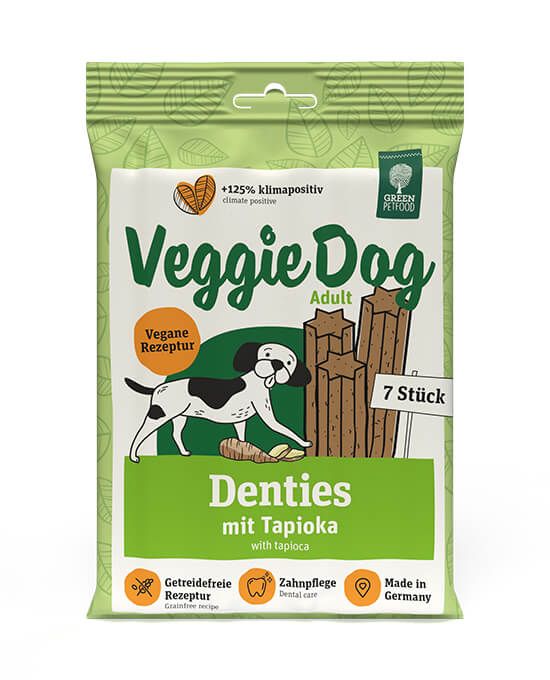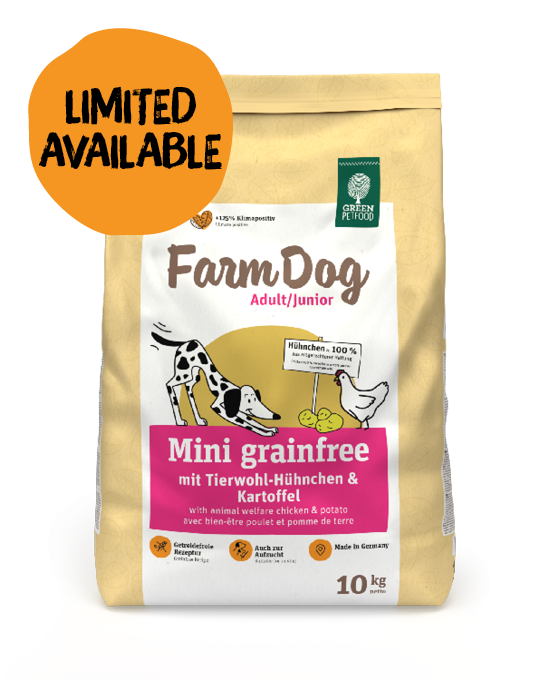 FarmDog
Mini grainfree Adult / Junior
with animal welfare chicken & potatoes
from 5.99 €
GO TO PRODUCT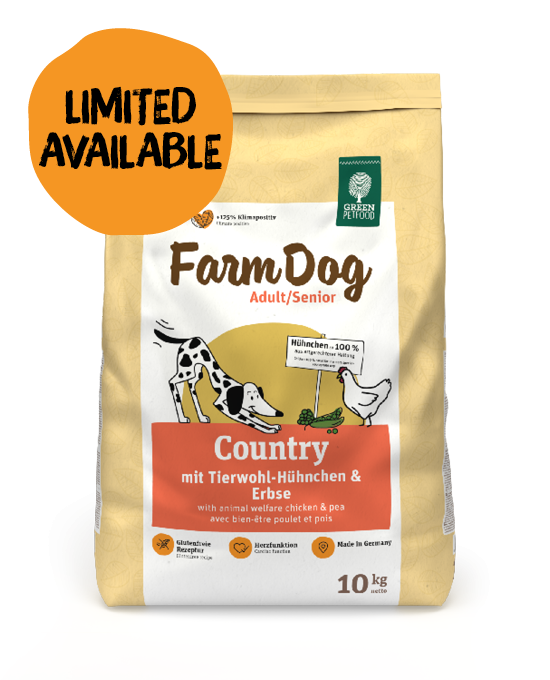 FarmDog
Country Adult / Senior
with animal welfare chicken & peas
from 5.49 €
GO TO PRODUCT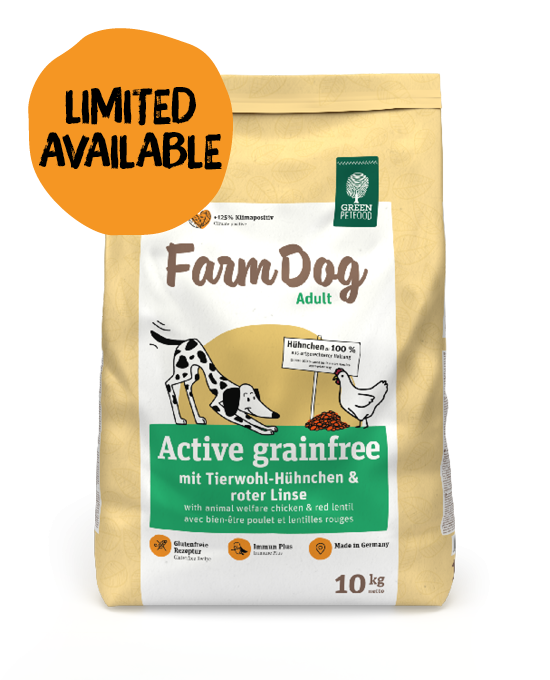 FarmDog
Active grainfree Adult
with animal welfare chicken & red lentil
from 5.99 €
GO TO PRODUCT
All Green Petfood products were selected and produced with a focus on sustainability. In producing our kibble, Green Petfood consciously avoids the use of wheat. We also leave out artificial colours and flavours. With our sustainable dog food, we aim to offer your dog only the best quality - which is why we subject the raw materials used to regular quality inspections. Only in this way can we guarantee our dog food's high acceptance rate and great digestibility.
Important criteria for Green Petfood dog food:
Improved environmental impact due to the use of alternative protein sources
Nutrient content optimized via protein, fat, mineral substances and vitamins
No added wheat
No added artificial colours and flavours
No added genetically modified ingredients
No animal testing
Here at Green Petfood we deliberately avoid the use of wheat and added sugar in the production of our pet food. Colourants and flavourings are also left aside. With our range of sustainable dog food, our aim is to offer your dog high-quality products: to achieve this, the raw ingredients we use are regularly subjected to quality checks. Only in this way can we guarantee the high acceptance rate and superior digestibility of our dog food.
Important criteria for Green Petfood dog food:
A reduced carbon footprint through the use of alternative protein sources
Nutrition optimised for protein, fat, minerals and vitamins
Free from wheat and added sugar
Free from artificially added colourants and flavourings
Free from genetically-modified ingredients
Not tested on animals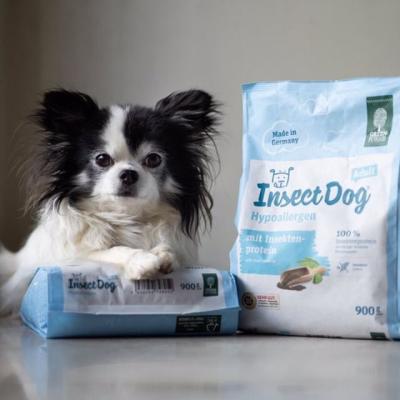 Agnes with Louis from Jülich
"Louis is highly sensitive to allergies. He was always scratching and his fur was dull and falling out in clumps. Since receiving InsectDog as his main food and VeggieDog as treats, we haven't had any more problems with his allergies and Louis feels as happy as Larry again."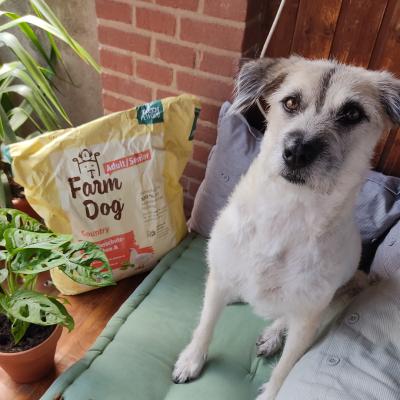 Jessi with Greta from Münster
"When we got Greta, I found myself - as a committed vegetarian - confronted by a completely new challenge: from the outset I knew that I didn't want to feed Greta a meat-free diet, but I needed to find a way to reconcile this with my conscience. Alongside the welfare of all creatures, the ecological footprint created by me and my dog is also very important to me. For us, FarmDog is a solution that ticks all the boxes."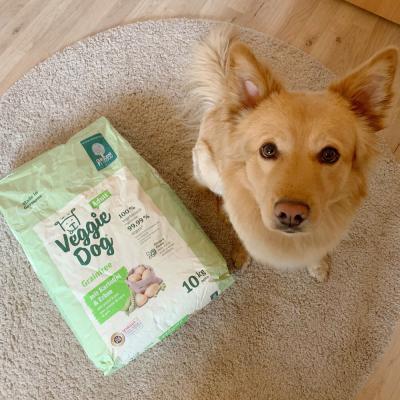 Michaela with Odi from Magdeburg
"Because I live a cruelty-free, sustainable, and environmentally-friendly life, my dog's environmental paw print should also be as small as possible. Thanks to Green Petfood and its VeggieDog food, Odi is perfectly nourished and can enjoy his life to the full. I also know that I can stand behind the products that my dog receives and deserves, with a good conscience. And the best thing of all? He loves the taste - HURRAH!"