Green Petfood - sustainability for everyone!
Right from the start, it was clear to us that we wanted to develop a pet food that was more sustainable than the traditional varieties available.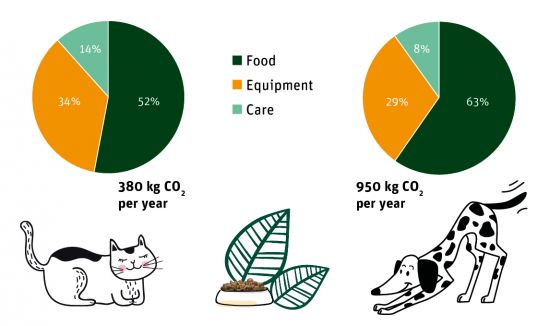 In a study of the life cycle assessment of pets, the Swiss institute ESU Services (http://esu-services.ch/) established that in a single year, caring for a dog will generate on average 0.95 tonnes of CO2 and a cat will generate 0.38 tonnes. Food alone contributes on average 63% of the climatic impact of a dog and 52% in the case of cats. So together we can really set the bar here. For comparison: an average German citizen generates around 11 tonnes of CO2 each year.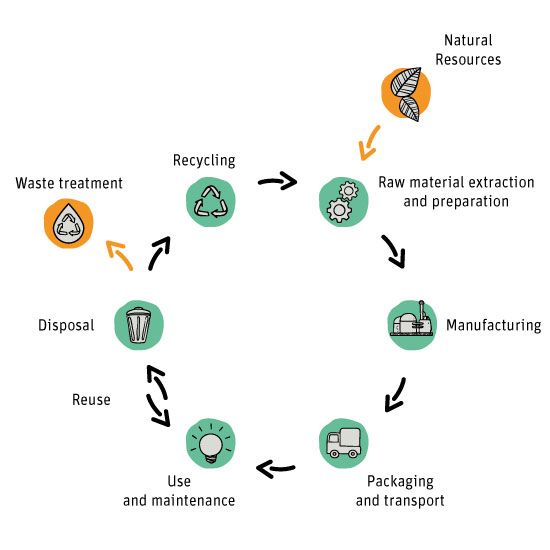 How do you develop the most sustainable food available?
To identify where the most emissions occur, we carefully examined the entire process used to develop food, and investigated where we could make improvements. The result? Our recipes, which have been optimised from cultivation to bowl. In the following, you can find out exactly how we did this.
For us, sustainability means leaving the smallest carbon footprint possible. In line with this, we pay special attention to climate-friendly ingredients when selecting our raw materials.
Our approach: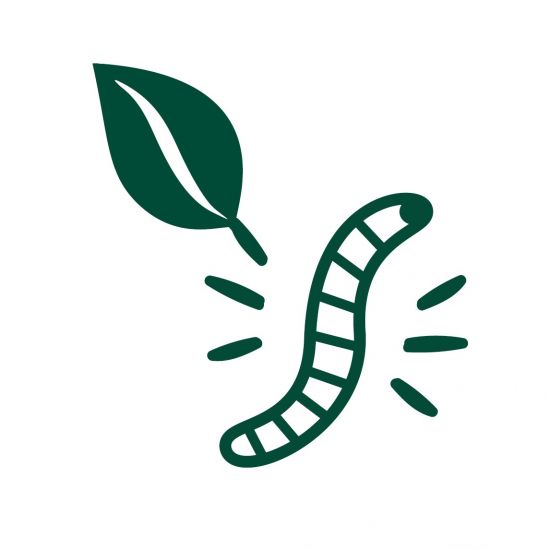 Avoid
We already avoid huge amounts of CO2 by using alternative protein sources in our recipes and relying on regional suppliers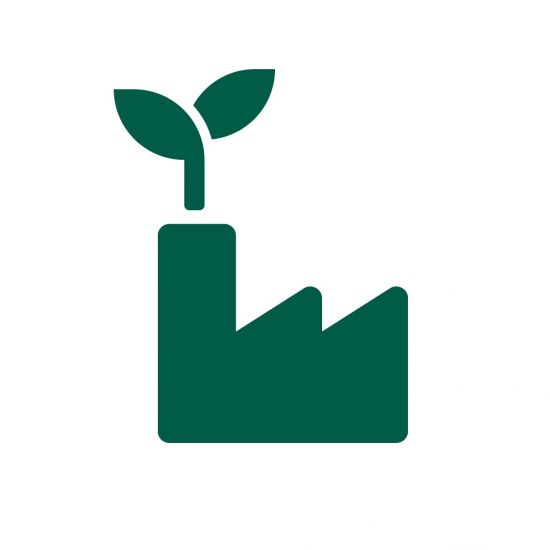 Reduce
The continual optimization of production processes as well as an intelligent energy management take us one step forward every day in pursuit of climate neutral production .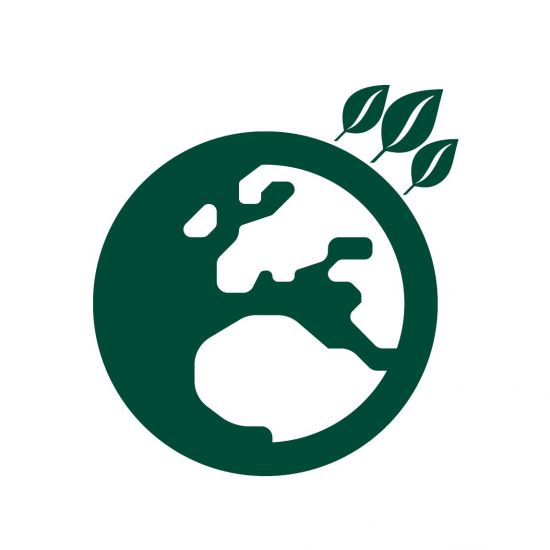 Compensate
With our forest protection project in Ntakata Mountains in Tanzania we offset the remaining CO2 emissions that we cannot avoid.
We add 25% on top and are thus even climate-positive.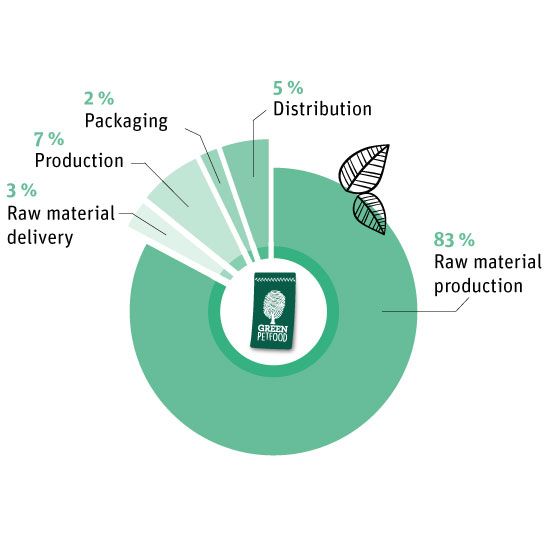 How much CO2 do our products contain?
With all of our products, we try to avoid as much CO₂ as possible. Of course, farming, production, and processing still generate emissions that are harmful to our planet's climate: but right from the start of the process, we neutralise these through various offsetting projects. The largest proportion of our emissions - just under 83% - is generated by farming and the processing of our natural raw ingredients. The remaining 17% is generated by transportation, production, and packaging.
In the following two examples of our dog and cat food, you can see the quantity of emissions generated by the individual steps in the process of producing food for your pet.
For comparison: a normal 15kg bag of conventional dry dog food made using lamb and rice generates a good 68kg of CO2 for the same process.
Our climate savers for the bowl
A GREEN BRAND three times in a row
The seal is only awarded every two years to brands that really live sustainability. It makes us super proud that the independent jury has once again honored us and that we can celebrate ourselves as GREEN BRAND 2023/2024. We are completely happy!
Quality
As part of a family business, we have gained more than 75 years of experience in the animal nutrition sector, and are able to offer the highest product quality and safety thanks to our in-house accredited laboratory. You can read about what else makes us different here.
Packaging
The packaging of our products is very important to us. Here, you can find out what materials we use and how to dispose of them correctly.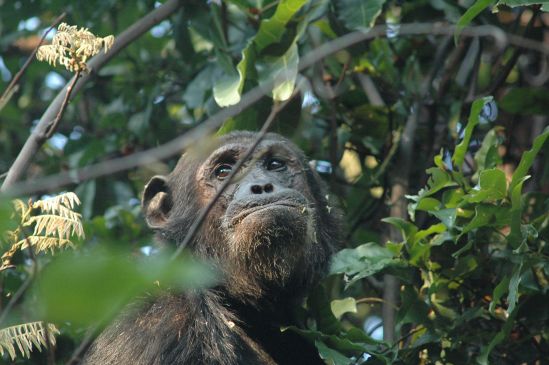 125% climate-positive
For the Green Petfood team, protecting the climate isn't just a philosophy: it means being active, and this is exactly how we operate. We offset more carbon dioxide than we generate with our forest conservation project in Tanzania. We add 25% on top and are thus even climate-positive.
GO TO THE PROJECT
Sustainability beyond your pet's food bowl.
Through our actions, we actively support the UN's goals for sustainable development. You can do your bit too!