Sustainable living – and having fun with it!
Consuming less, giving up air travel, following a low-meat or meatless diet and cycling instead of driving – there are plenty of ways to live a more sustainable lifestyle in everyday life. By doing so, you will not only be doing something good for the environment but also yourself. Apart from the good feeling you have by making an active contribution to protect our planet, sustainability can also be great fun!​
5 tips and tricks for more sustainability with a high fun factor
We have to admit: Sustainability often means also giving things up. And even if it serves a good cause - at first glance, it is sometimes not so easy to identify the fun in it. However, there are also some tips and tricks for an environmentally conscious everyday life that are simple to do and can really put you in the mood! We'd like to show you five good ideas for sustainable living.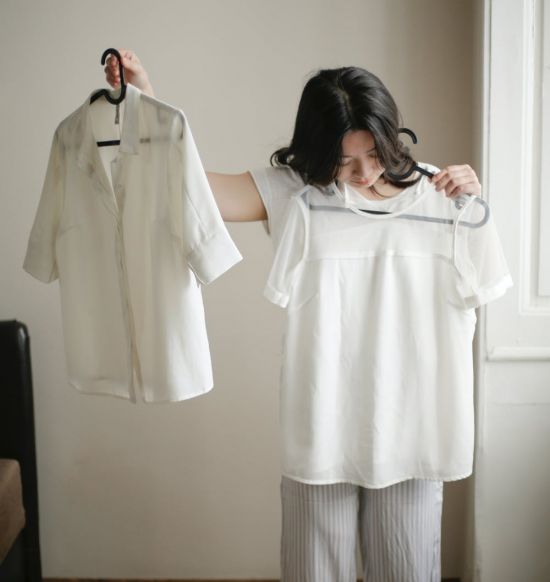 Tip 1: Organise a clothes swap party
Fast off-the-peg fashion is still on trend, and this contributes to massive CO₂ emissions: every year a total of 850 million tons of CO₂ are emitted by the production, transport and use of clothing! More than one hundred billion garments leave the factories every year. Many of them are made under inhumane conditions with the use of tons of chemicals. Living sustainably therefore also means opting for slow fashion. Manufacturers who pay attention to fair production conditions and the use of ecological materials are gaining in popularity.
Wearing second-hand clothes can also make an important contribution to environmental protection. When it comes to textile waste, Germany is the sad front-runner in Europe. According to one study, every German citizen throws away 4.7 kg of clothes per year! Yet some of them would still bring a lot of pleasure to others. Instead of shopping at the nearest fast fashion shop, therefore, we suggest holding a clothes swap party! Round up your friends, bring your old clothes and take what you like and what others don't wear anymore. It's good fun and good for the environment! After the party, you can donate any leftover clothes to a charity.
Shopping for food in the fresh air doesn't just put you in a good mood: buying regional and seasonal produce is good for the environment. By shopping at a weekly market, you will also be supporting the traders from your region and saving a lot of packaging material. What's more, you often get a nice chat for free! Ideally, you should take a jute bag, vegetable nets, Tupperware boxes or screw-top jars with you, so that you can do without plastic bags altogether.
Living ecologically – have a 'veggie day' more often
Buying seasonal and regional produce is good for the climate. In addition to shopping at weekly markets, you can also find out which farmers in your area offer farm-to-table sales. Alternatively, you can join shopping cooperatives that organise deliveries from local farmers. If you don't want to give up meat on your menu, you should pay attention to how the animals have been kept – and also have a "vegetable day" more often: for every kilo of beef, the equivalent of over 13 kilos of CO2 is emitted into the atmosphere! If you want to live sustainably, you should keep your meat consumption as low as possible.
Tip 3: Make your own cosmetics
Not tested on animals, free of chemicals, but a lot of fun: making your own cosmetics is not that difficult! What's more, DIY beauty can actually improve skin and hair! Many chemicals that are added to what are supposed to be care products actually do more harm than good. Moreover, many products, such as lipstick, shower gel or peels, still contain microplastics. These minute plastic particles enter our environment through wastewater and cause immeasurable damage. To make your own cosmetics, you don't even have to leave the house as you probably already have many of the ingredients in your cupboard.
Cosmetics from the kitchen:
Honey instead of lip balm
Honey can work wonders if you have dry lips and the corners of your mouth are chapped. Simply apply it to your lips - et voilà!
You need: 2 tablespoons of olive oil, 1 tablespoon of sugar.
Mix together to obtain a super simple, effective skin scrub!
For the home-made toothpaste, mix 2 teaspoons of coconut oil, 1 teaspoon of baking soda, 1 teaspoon of birch sugar (xylitol) and approx. 10 drops of essential mint oil. For a brightening effect, you can also add activated charcoal powder.
Tip 4: Clean with home remedies
On the subject of home-made Did you know that vinegar diluted with water is great for removing limescale, baking soda makes a great scouring agent and olive oil restores the shine to old furniture? With these sustainable miracle products, even housework is fun! By using them, you are also helping to reduce the amount of chemicals that end up in wastewater. After all, around 220,000 tonnes of household cleaners and 260,000 tonnes of dishwashing detergents are sold in Germany every year. Many of them contain phosphonates, optical brighteners, polycarboxylates, preservatives, silicones, paraffins, fragrances and dyes, which can cause massive damage to the environment and health.
Tip 5: Laze around instead of mowing the lawn
Let it grow, baby! Instead of regularly trimming the lawn, it's a good idea to leave your garden to fend for itself more often. This is because the habitats for birds and insects are becoming smaller and smaller, with food and shelter in short supply in many places. An English lawn and an excessively well-kept garden may be pleasing to humans, but it also causes distress to the local flora and fauna.
If you want to live sustainably but don't have a garden, you can also create a playground for insects and birds on your balcony! In shops, you can find special flower seed mixtures that are suitable for bees or wild birds, for example, and are labelled as such. Simply sprinkle them into the balcony boxes, water them occasionally and enjoy the view!
Perhaps you don't have a garden or a balcony, but you would still like to live ecologically and make a contribution to combating the death of bees and birds? In this case, why not 'arm' yourself with seed bombs? All you have to do is drop these seed bombs in a green area and after only a short time, flowers and plants will sprout up that attract butterflies, songbirds, etc.
If you let grass, herbs and wildflowers grow, you will be supporting biodiversity. So: laze around and watch how birds and insects enliven your natural garden or balcony. A paradise for wildlife!
Living a sustainable lifestyle presents us with a number of challenges, but if you are committed to protecting the environment and the climate, you can't help but leave your comfort zone and look for ways to make an active contribution. Whether it's a clothes swap party, veggie days or seed bombs – living sustainably can be great fun too. It can also help to ensure that our beautiful planet remains liveable for humans and animals for a long time to come! Have fun :)