GREEN PETFOOD RECEIVES GREEN BRANDS AWARD AGAIN - FOR 2021/2022
Kleinheubach, 12.02.2021 – Green Petfood has been successfully certified as a GREEN BRAND for the second time. Back in 2019, the brand was one of the first companies in the pet segment to be given this award. This seal of quality is awarded to companies which demonstrably practise sustainability. And the fact that Green Petfood is a pioneer in this respect, is demonstrated by it having received this award again with such a good result.

In the 2021/2022 certification cycle, Green Petfood, with its climate positive range of cat and dog food, was nominated for the second time, and received the GREEN BRANDS award again, as an ecologically sustainable brand. Working in conjunction with market research and opinion polling bodies, and internationally with independent bodies and societies in environmental and climate protection, and sustainability, the award is given every two years to a small group of brands, following intensive testing.

In order to make it to the shortlist, candidates must first be proposed as green companies. Following strict criteria, the entire production cycle is examined closely. Once again, Green Petfood, convincingly, performed very well in all areas: from sourcing to production to design to use of the product!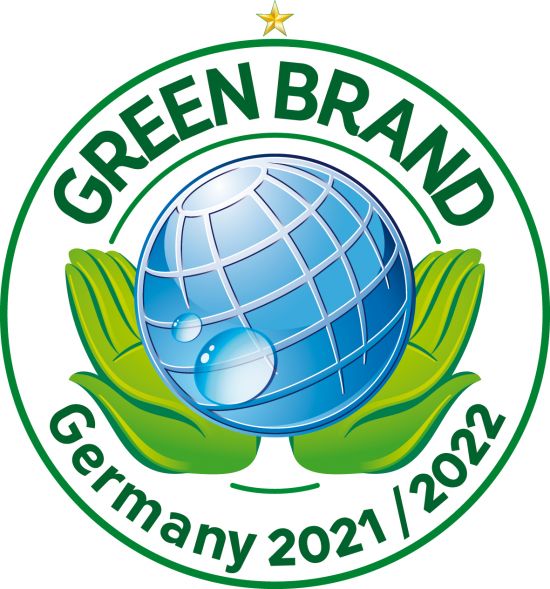 1A (with a star): Green Petfood as a GREEN BRAND
Norbert R. Lux, founder and managing director of the GREEN BRANDS organisation, explains what this award means: "All the brands that receive this award have one thing in common: they have to successfully pass the elaborate independent testing process. There isn't a marketing budget in the world which would prompt us – or rather, the jury – to make exceptions here." In brief, brands that receive the GREEN BRAND award have environmentally friendly production, trade with an eye on shared responsibility for the preservation of natural resources, and undertake to support the conservation and equilibrium of nature and sustainability. And, since Green Petfood is the first to successfully undergo revalidation, the brand has also been granted the GREEN BRANDS Germany logo with a star.
"Receiving this sustainability award again is something that makes the Green Petfood team particularly proud," Nina Rimbach, Green Petfood management, is happy to say. "This motivates us to continue putting our heart into working on green solutions for our four-legged friends." As pioneers who have received multiple awards, the pet brand will continue to strive forward, and to make the world a bit greener - one feeding bowl at a time.
Download