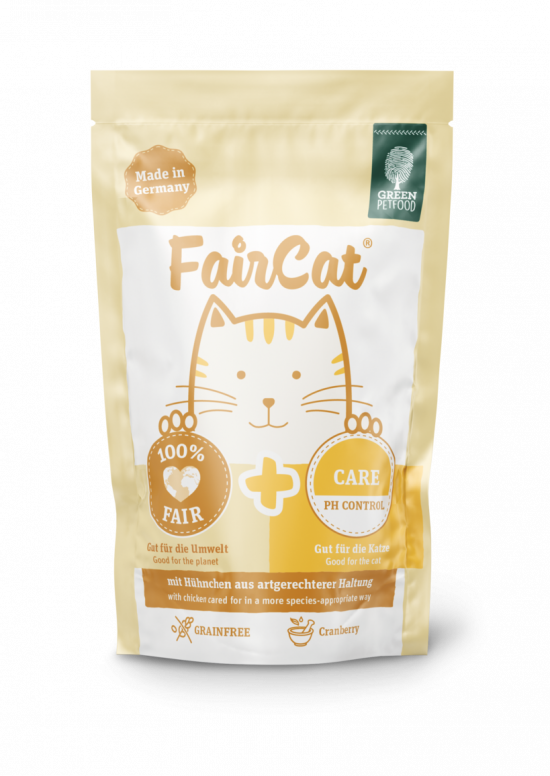 FairCat Care
with chicken cared for in a more speciesappropriate way
Grain-free complete food for your adult feline friend

With delicious cranberry

With extra broth & methionine to reduce the risk of urinary calculi

Climate-positive: through our forest conservation project in Tanzania, we compensate for 125% of our CO2 emissions.
In our FairCat Care you will find an extra serving of tasty broth & methionine that reduces the risk of urinary stones, and cranberry's concentrated power takes your cat's meal to the next level. Thanks to the grainfree recipe, you not only do your cat good but also help make the world more sustainable every day: because this fair meal is even climate positive and contains only protein from animals raised in a more species-appropriate way.
Paté in jelly
FairCat Care - Complete feed for adult cats.
Packaging size: 85 g, 16 x 85 g
100 % fair
PH Control
Download product information:
chicken from a more species-appropriate husbandry (heart, meat, liver, necks) 70.0%; stock 27.0 %; cranberry 2.0 %; minerals.