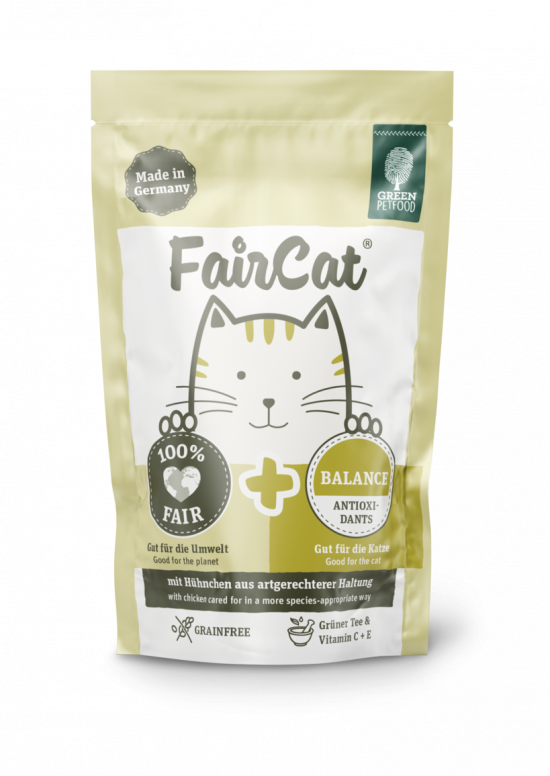 FairCat Balance
with chicken cared for in a more speciesappropriate way
Grain-free complete food for your adult feline friend

Green tea and extra vitamins C & E protect your cat from free radicals

Climate-positive: through our forest conservation project in Tanzania, we compensate for 125% of our CO2 emissions.
In our FairCat Balance you will find green tea & an extra serving of vitamin C & E that protect your adult four-legged friend from free radicals. Thanks to the grainfree recipe, you not only do your cat good but also help make the world more sustainable every day: because this fair meal is even climate positive and contains only protein from animals raised in a more species-appropriate way.
Paté in jelly
FairCat Balance - Complete feed for adult cats.
Packaging size: 85 g, 16 x 85 g
100 % fair
Antioxidants
Download product information:
chicken from a more species-appropriate husbandry (heart, meat, liver, necks) 70 %; stock; minerals; extract from green tea 0,10 %.